Marcus started training with us here at Chapter 2 in February this year. He had been suffering from a string of shoulder injuries for years, undergoing long periods of rehabilitation, constantly in and out of physiotherapists. You can see in the image above that was taken a few months into Marcus's rehabilitation where his shoulder was at.
He had originally injured it through rugby, continuing to play leading to long thoracic nerve, rotator cough and seratus damage to name a few. The image below is how you would normally find Marcus.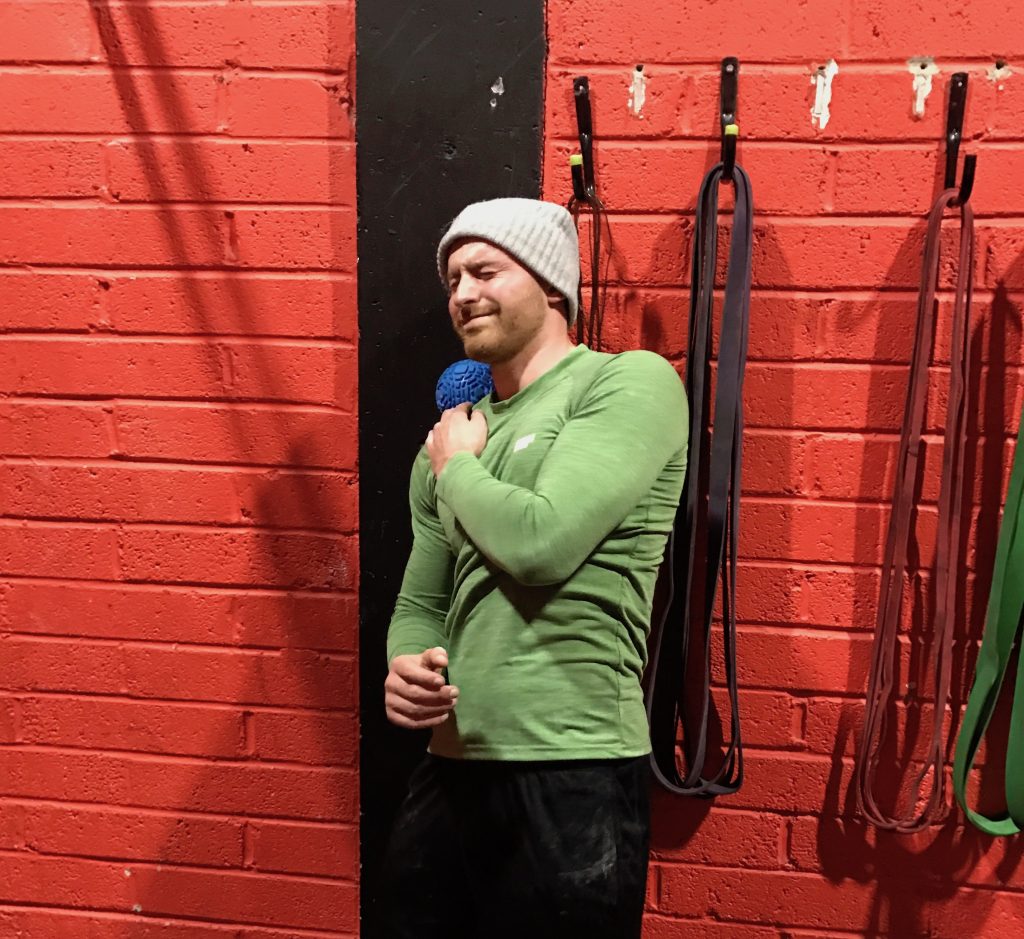 Here is what he has to say:
Since starting training with Chapter 2 I have gone from sitting out of workouts, modifying exercises and pain management to beginning to move properly, pressing overhead and feeling better then ever. I attribute this to the coaching of Jamie and Gary and how they not only gave me step by step progressions to work on, they also ensured I wasn't doing my normal conveyer belt of recovering and re-injuring. It's no surprise that I have gotten to this stage by being coached by a physical therapist and Irelands no.1 ranked CrossFit Athlete. I highly recommend Chapter 2 Fitness for anyone who wants to meet their fitness goals, whether it's improving your movement, loosing weight, getting stronger or just keeping in shape.
Check out the video below to see how Marcus has progressed from being unable to hold a phone to his ear without pain to doing 9 strict Muscle Ups.
[sd_video id="DpHxFOXngzk" type="youtube" align="center"]