JAMIE HEADON X SAM STEWART – Weightlifting Seminar
3 x intensive training Sessions over 1 day with Irelands Top Athletes

Sign Up
*ONLY 14 SPOTS AVAILABLE*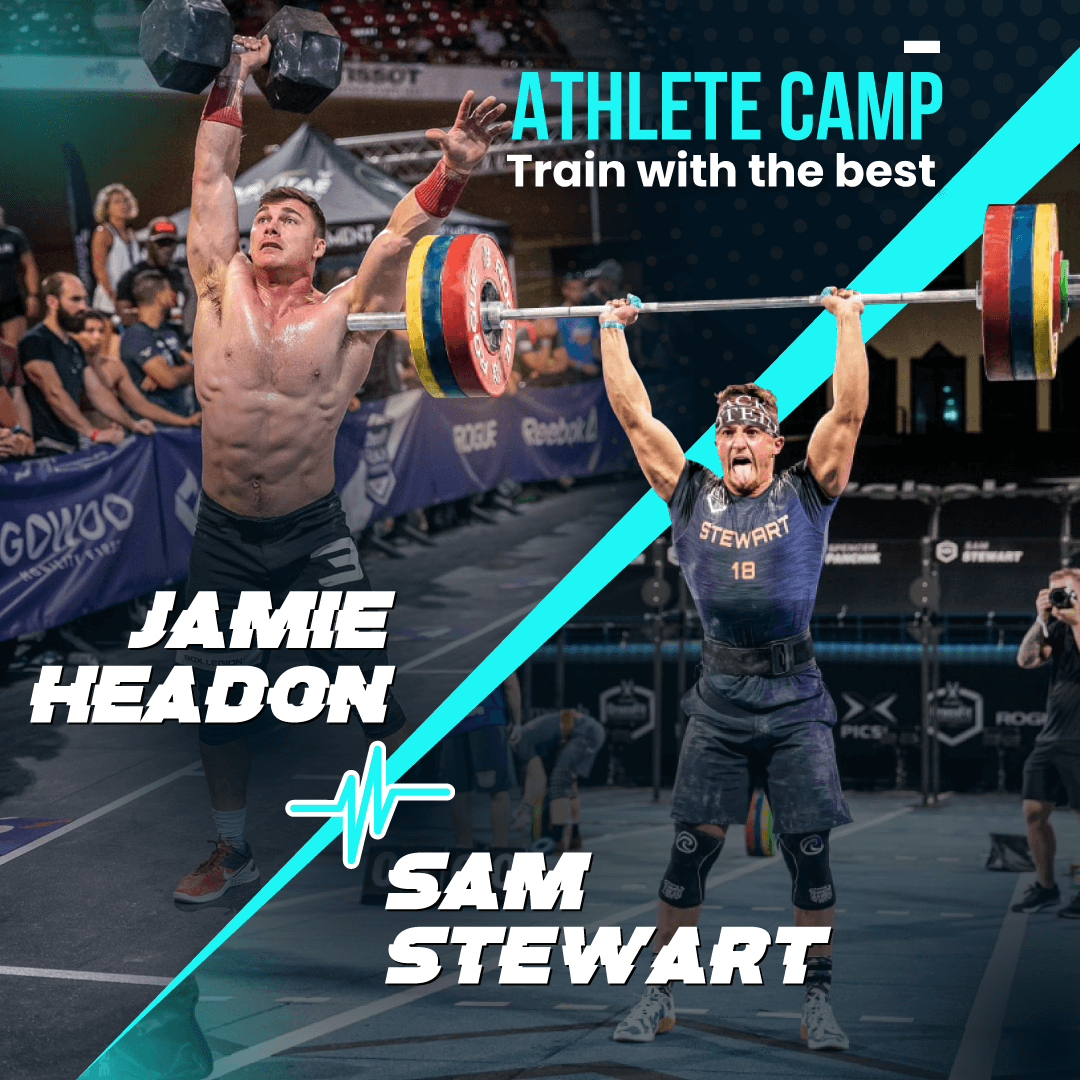 This camp is designed for anyone looking to improve their Olympic Weightlifting.
The camp will be split into 3 x Lifting sessions:
Session 1 - Snatch
Session 2 - Clean and Jerk
Session 3 - Accessory / Mobility / Barbell cycling
Whether you are just starting out in Weightlifting or an advanced lifter this is not something you want to miss!!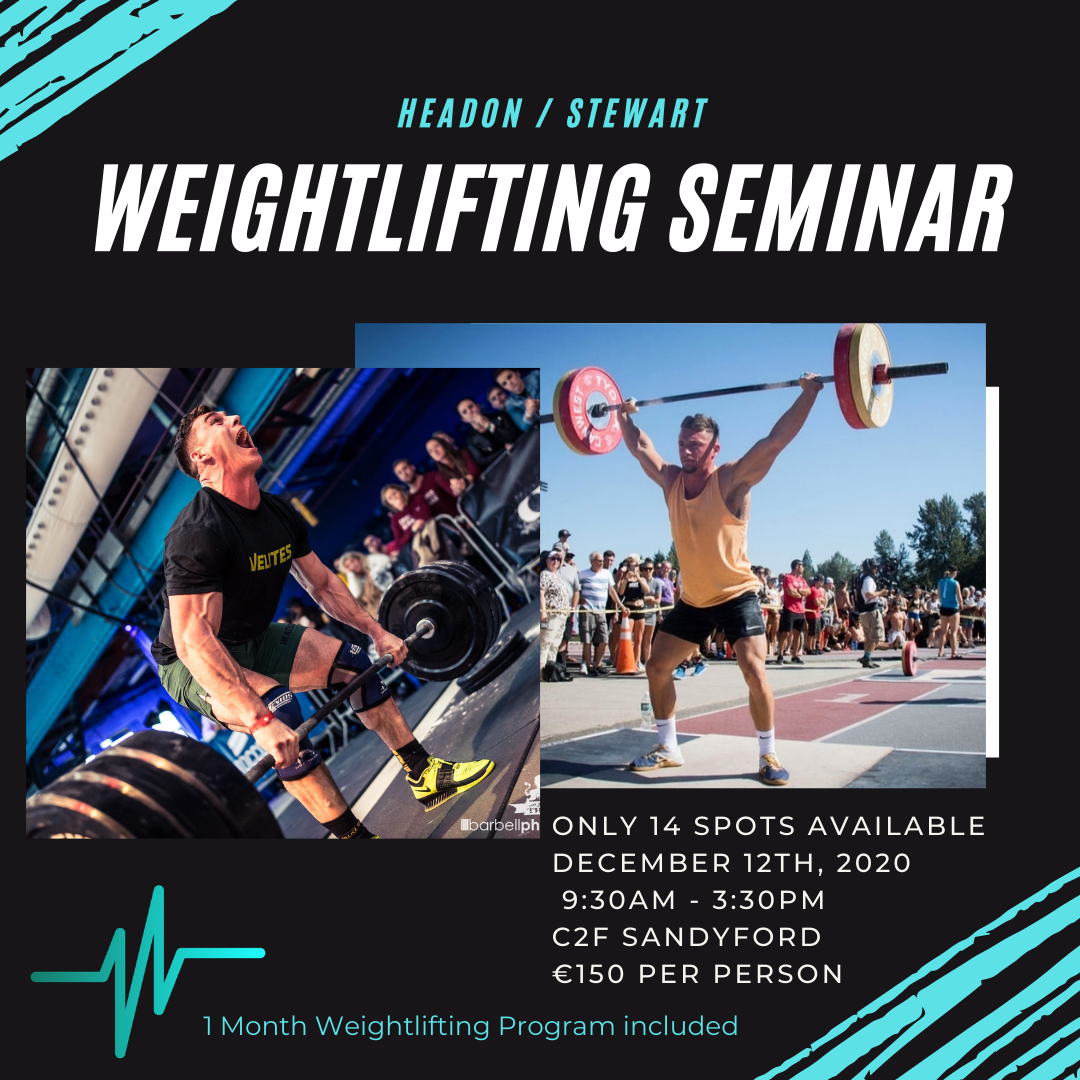 Lift with Jamie Headon X Sam Stewart
3x intensive training sessions over to bring your weightlifting to the next level!
Sign Up
*ONLY 14 SPOTS AVAILABLE*