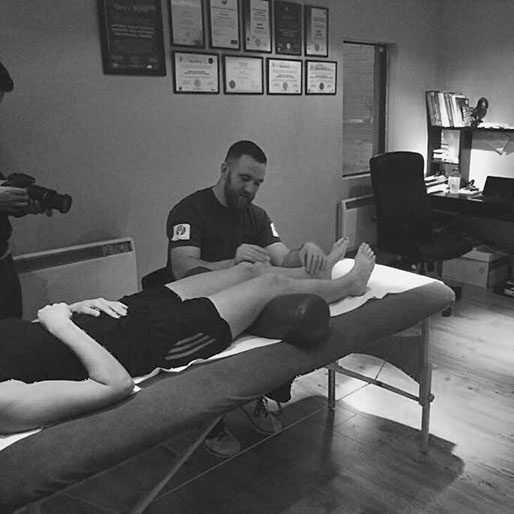 All C2F members receive a 40% discount on all services at the clinic.
For more info contact Gary
0864542783
Physiotherapy
Motion Matters is our onsite physical therapy clinic. The treatments provided at the clinic are aimed at relieving pain, injury and dysfunction in muscle and soft tissue and eliminating restrictions in movement and motion through a series of manipulative hands on treatments such as Deep tissue or sports massage, trigger point dry needling, M.E.T's etc.
At Motion Matters we treat a wide range of conditions including sports injuries, chronic pain issues and conditions, repetitive strain injuries and pain or dysfunctions which are sustained as part of sport, exercise or everyday life. We pay particular attention to posture and range of motion as an indicator to past, current and potential future injuries/conditions.
Deep tissue and sports massage are also great tools for preparation or recovery from sports events or tough training. Many people build these treatments into their training regime as part of their recovery and maintenance.
Other services offered include body composition testing and body fat analysis, nutritional and programming advice.