ALWAYS BE THE HARDEST WORKER IN THE ROOM
CrossFit C2F Trinity Sport – Pearse Street
Located in Trinity College Dublin Sports Centre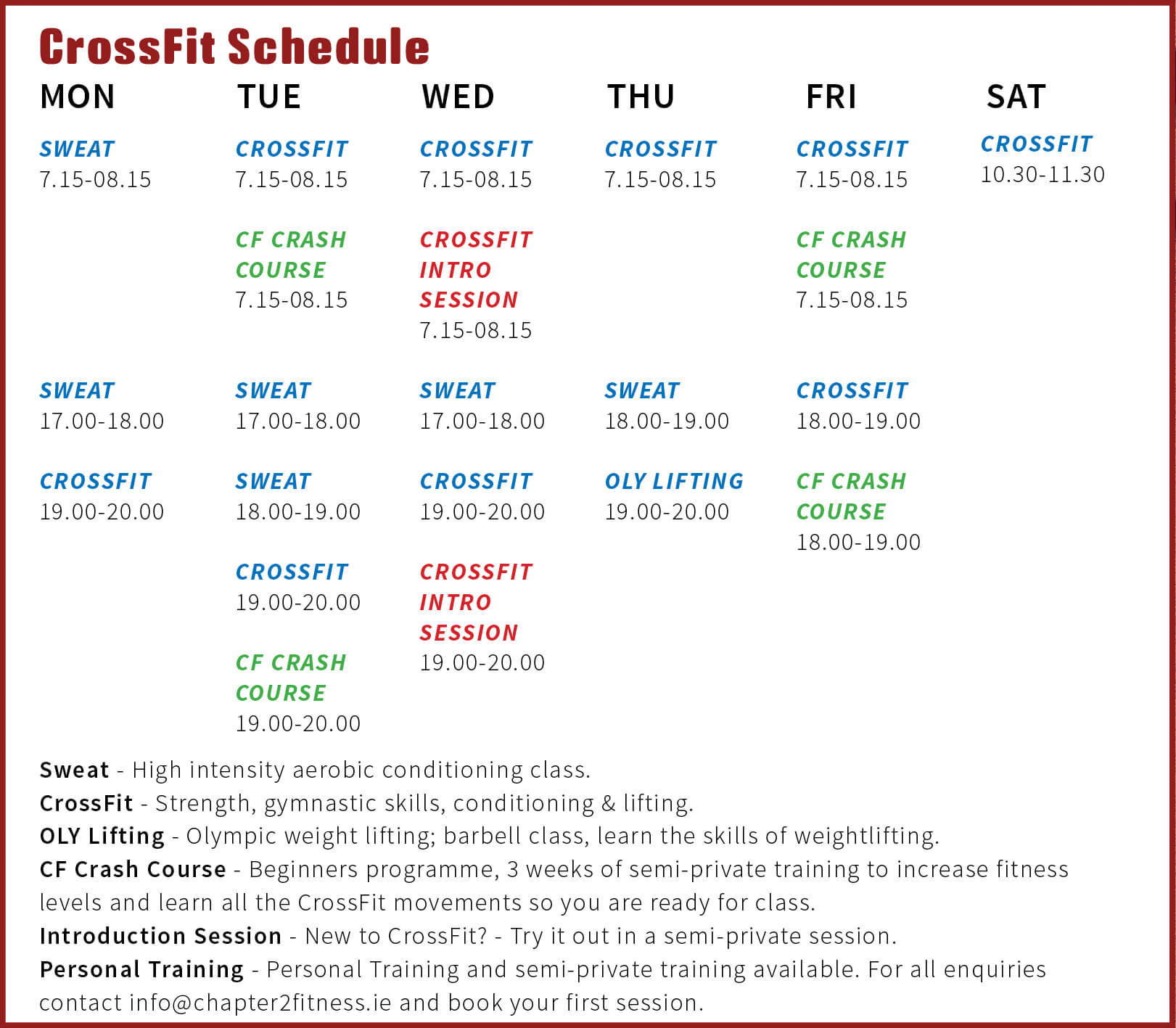 CrossFit Unlimited Access
€185 p/m Adult, €120 p/m TCD Student, €157 p/m Outside Student
(This includes unlimited CrossFit classes, Swimming pool, Sauna, Steam Room, Open gym and Head-On Programming).
Trinity College Dublin Sports Centre
Sign up for our CrossFit Crash Course.
3 Semi Private Sessions every week for 3 weeks. These sessions are designed to build your strength, fitness, and teach you the movements of CrossFit so you are ready for group classes.
 €120 for the entire package