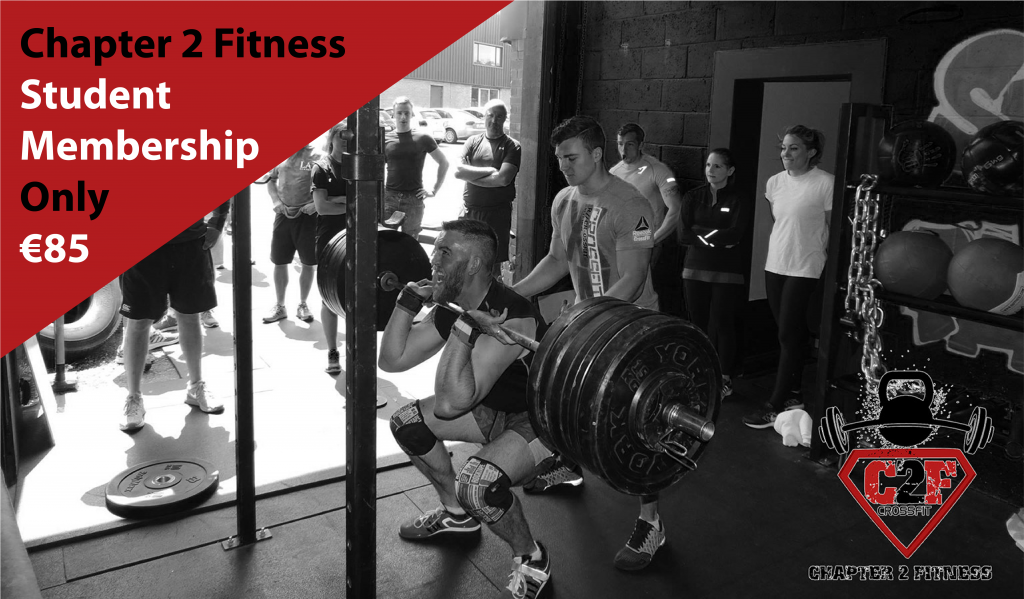 Are you a Student looking to get in shape this Summer?
At Chapter 2 Fitness we have numerous membership options, one of which is specifically for students! For just €85 per month you get to join all of our other student members and experience the benefits of expert coaching, great facility and motivating atmosphere at a reduced price. Students have unlimited access and can also train in our Boxing, Boxercise, Strength and Olympic Weightlifting Classes.
A typical session will include a 10 minute warm up, focussing on activating and mobilising the muscle groups we plan to work. We then move on to 35 – 45 minutes of resistance training focusing on functional movements and basic gymnastics. Finally we finish off with 10 – 15 minutes of metabolic conditioning to get the heart rate up. Everything is tailored to your individual fitness/exercise goals to ensure you reach them. This gives you do everything you need to not only get fitter and healthier but to also get stronger, look better and move better.
Classes on Monday to Friday
From 6:30am – 8:15pm
Functional movements & gymnastics
Stronger, look better & move better
With encouragement from our Coaches there is opportunity for all fitness levels to improve and excel in everyday life. Every exercise and workout is scaled to all levels and tailored to each individual so everyone can enjoy their training and get the results they desire. Whether that means becoming better at a specific sport, losing weight, becoming stronger, or just wanting to live a healthier and better lifestyle Chapter 2 Fitness is for you, so book your free trial today and find out for yourself.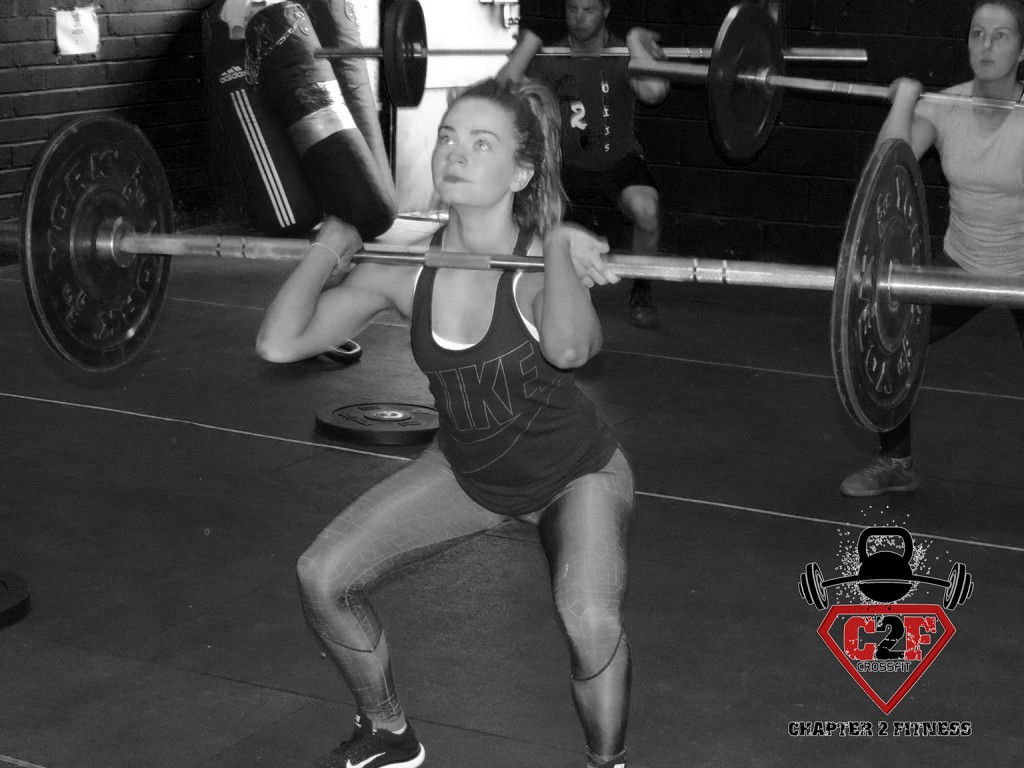 Sign Up for a Free Trial
At Chapter 2 Fitness – CrossFit C2F, we want you to come down to the gym to see our gym, meet our team and to experience what we do first hand before making any commitments. We do this in the form of Free trials and introductory session. If you are interested in booking a free movement assessment, signing up for the student membership, or if you just want to come down to see the place and have a chat please fill out the form above. We look forward to hearing from you.