OUR CLASSES
Why not try one of our classes?
Chapter 2 Fitness/CrossFit c2F is a unique facility with a tremendous member base with a community-like feeling. Our gym mentality allows all members to feel that they are not only part of a workout, but rather a way of life. With encouragement and accountability from our Coaches and members at Chapter 2 Fitness there is opportunity for all fitness levels to improve and excel in everyday life. Whether that means becoming better at a specific sport, losing weight, becoming stronger, or just wanting to live a healthier and better lifestyle. At Crossfit C2F we have the added benefit of being run by a Physical Therapist who has his practice on site.
WHAT PEOPLE SAY
Great Company. Lovely people and very professional 🙂
Ciamha Foley
After a couple of fitness sessions with this dedicated team I feel much sharper and toned than ever before. Only regret is that I didn't start sooner.
Jonathan Finnegan
Great gym. Just had one tough workout. The instructors really know their stuff!
Michael McCarthy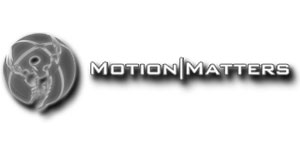 Jamie Headon's 18.5 CrossFit Open Tips Warm Up Mobalize shoulders (Foam Roll & Light Barbell work) Open up Front Rack & Overhead Press Legs – Fast/light reps of Back/Front Squat &n ...

Jame Headon's 18.4 CrossFit Open Tips Warm Up Mobalize shoulders Single arm kb press Over head kb walks HS holds Deadlifts Break and know your limits Don't go to failure Save energy for ...

Jame Headon's 18.3 CrossFit Open Tips Key Tips Good DU technique (Dont force it) Overhead Squat – Rest on back Back to Doubles – Move with Purpose Ring Muscle Up (Break early, dont r ...